Charcoal café is located in Male and Hulhumale. We have been to this restaurant multiple times. Ever since they opened a few years ago, their menu has evolved and has various new additions. Initially, they got famous for their signature charcoal ice cream which was the highlight of the place.
The best part about their meals is that they are super light that you still have space for starters, drinks and desserts too. Let's be honest about their price. It's a bit costly. My friend and I were almost broke when we went there on a daily basis for breakfasts and lunches 😁. It's affordable when you just go there over the weekends.
We have tried many of their dishes and I'm going to list out some of them. To make it easy for our readers to decide I have also used ⭐ a star based rating.
French Fries with Chicken – A very simple yet yummy starter. ⭐⭐⭐⭐⭐
 Garlic Rice with Thai Chicken – This Dish comes with a Thai style dish cooked in coconut milk and a simple leafy salad and tomatoes. Very light and satisfying. ⭐⭐⭐⭐
Peri- Peri Chicken Burger – A huge Chunk of Chicken assembled alongside pickle, tomatoes, salad and a yummy sauce. It's accompanied with a portion of fries. We loved it! ⭐⭐⭐⭐
Chicken Stir Fry with Rice – It was also a light and simple dish with stir fried chicken and plain rice. You can also request it to be spicier if you wish to. This dish was great when we tried it in Male, unfortunately the chicken was hard and over cooked when we tried the same dish in Hulhumale. ⭐⭐
Seafood Fried Rice – Was not a big fan of this because I couldn't really recognize the kind of seafood in the dish. And also it did not have any prawns which let me down. So I will never have this again. ⭐
Mixed Fried Rice – This was a very appetizing dish. It had generous chunks of chicken and beef. I requested it to be extra spicy but it was still not so much. It was served with Cucumbers and Papadum. ⭐⭐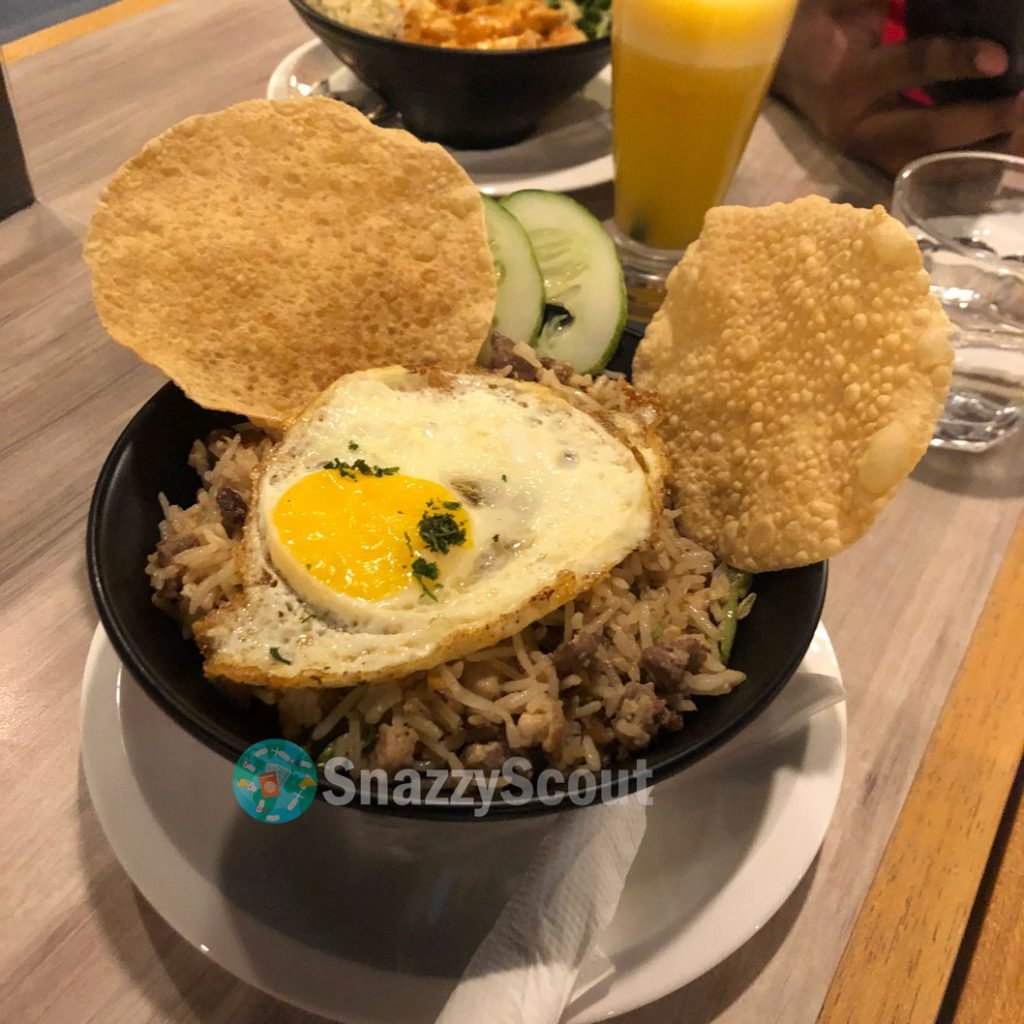 Tuna Sandwich – Crispy bread had a very creamy filling with lettuce and tomatoes. Perfect snack or ideal for a  light dinner. ⭐⭐⭐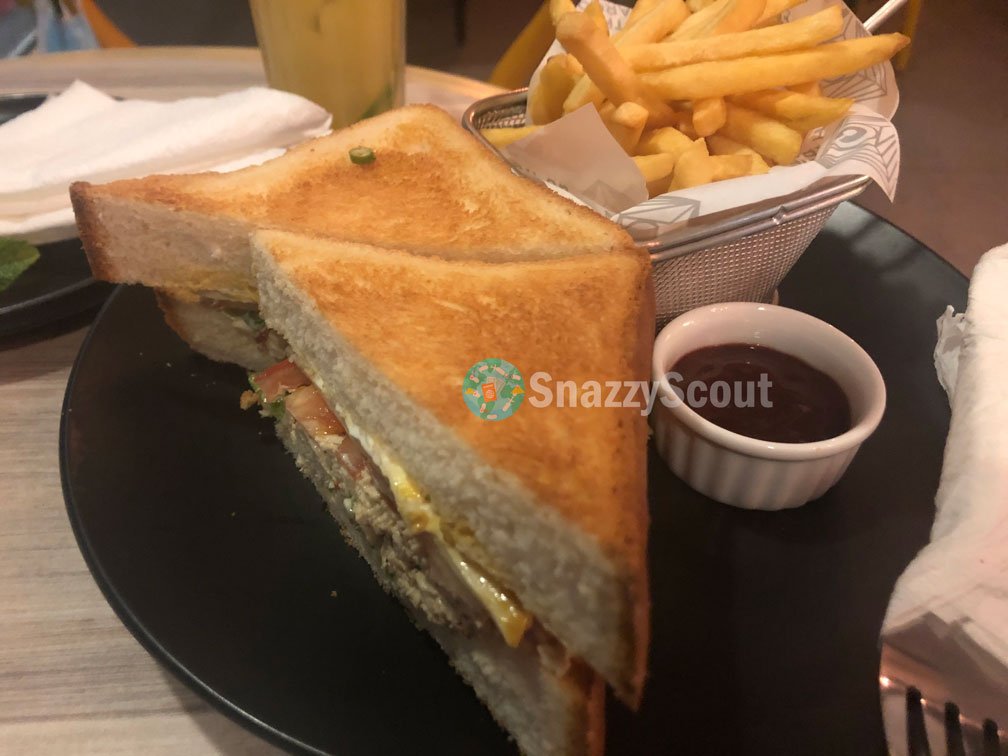 These are just some of the various dishes they have on their menu. Do try out and let us know if you liked something better.
The Location
Male' City
Hulhumale' City
---
Facebook Page: The Charcoal Cafe' | Facebook
Instagram Page: The Charcoal Cafe' (@thecharcoalcafe)