Mouthwatering Chicken pieces with nice charred lines that looked like that was just taken from the grill grates were pictures that we frequently came across on the official page of the restaurant. It looked so tempting and we had to go and try it out.
The restaurant was so pretty. According to our friend it was like a "hobbit hole". It was adorned with many plants- natural and artificial. Beautiful paintings hung across the walls and furniture that matched the place. The ornaments inside were all very nice. It gave such happy vibes. We loved the ambiance inside.
The waiter wasn't very hospitable. He looked like he was swamped with too much to do as he was the only one taking orders, preparing the beverages and handling the cash counter.
The food
We wanted to have a simple starter and ordered some French fries. It was perfectly cut potatoes fried to the right texture. It was crispy and had ample salt. Loved it. 
We tried their 'Don's Githeyo Mirus Submarine'. It was so good. It had ample chunks of well marinated and cooked spicy chicken. The sub came along with portion of fries too. It was also filled with cheese and mayo. The spice was just on spot. It was really good, and we enjoyed it.
On a rumpled plate, with rice and chicken the 'Peri Peri quarter chicken' (MVR 55) was served. We could choose either rice, flat bread or coleslaw to have with the chicken and we opted for garlic lemon rice. It was served with a sauce too. It was a messy plate and felt so incomplete. The rice was soft and cooked well and had a nice flavour to it. The peri peri chicken had no spice, no salt and was under cooked and we couldn't even finish it. Honestly it was such a waste. 
We also tried the 'Honey mustard roast chicken' (MVR 55). For this, we opted the garlic flat bread. The garlic flat bread was soft, but the chicken had no spice and was so bland. This too was not cooked well. For a signature dish it was surprising when it had gone wrong. It was very disappointing.
We tried variety of their mojitos-
Classic mojito (MVR 60)- with sprite, sugar syrup and mint leaves. It was so light and very very refreshing.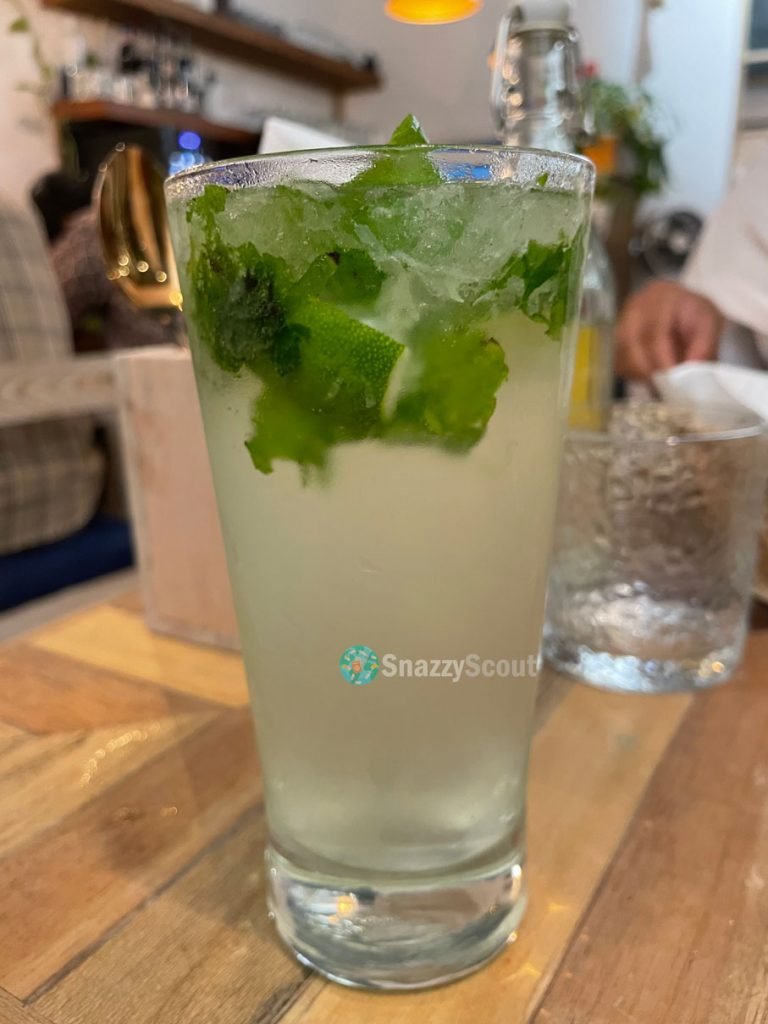 Strawberry mojito (MVR 75) – it had ample pieces of chopped strawberries mixed with sprite, mint leaves and sugar. It was indeed a revitalizing beverage. Enjoyed it.
Passion fruit mojito (MVR 70) – consisted of passion fruits, sprite and mint leaves. It had the perfect balance of sour and sweet. It was very light and refreshing.
Don's fiery has a very pleasant vibe that makes you want to go again. Would recommend trying anything on their menu other than their signature dishes. (Which can be improved greatly) Do try out and let us know what's your favourite there.