The title speaks for itself. YES! We love this place very much. 😍 Since it's opening in 2018 we have been there multiple times and the quality of the food has never been compromised even once. Good food brings happiness and this place is definitely going to make us happy with their amazing food.
Banana Leaf The Fusion was located in the harbour food court close to the Vilingili ferry terminal but now they have moved to a new place. I usually don't like cooking and I just started to cook from the time I moved to Maldives. I try my best to eat home-cooked food but often get lazy and end up buying or going out for a meal. And banana leaf is invariably my go-to place on slothful days. 😜
So I will be listing down my favourite dishes that I have tried there. Recently, I haven't taken any pictures there, because I just can't wait to dig in! Most of the pictures are taken over the years and even though they have made slight changes over the presentation of the food I promise there is no difference on the taste. It's still the same yummy goodness.
1. The Banana Leaf Meal – The signature dish and a must try. To indulge the true flavours I highly suggest to use your hands to eat . Do make sure to ask for more if you want anything. This meal is served with hot steamed rice, dhal, Brinjal Mojo, Some seasonal vegetables , Cucumber Salad, lime pickle and Papadum.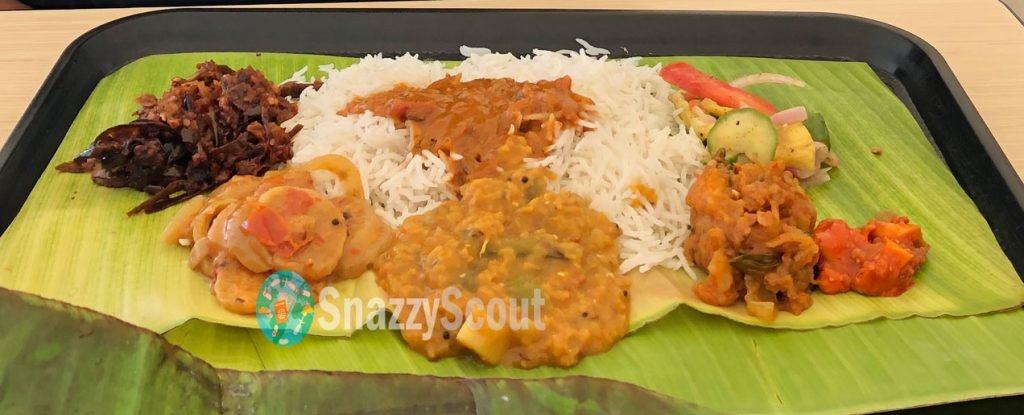 2. The Chicken Biryani– Basmati rice filled with spices and flavours will definitely tease your taste buds. It's accompanied by boiled eggs, raita and pickle.
3. Sri Lankan Lamprais– Yellow rice with a brinjal curry, Fried Ash Plantain, chicken, boiled egg and cutlet wrapped in a banana leaf and baked. A heavenly meal packed with spices that you'll love.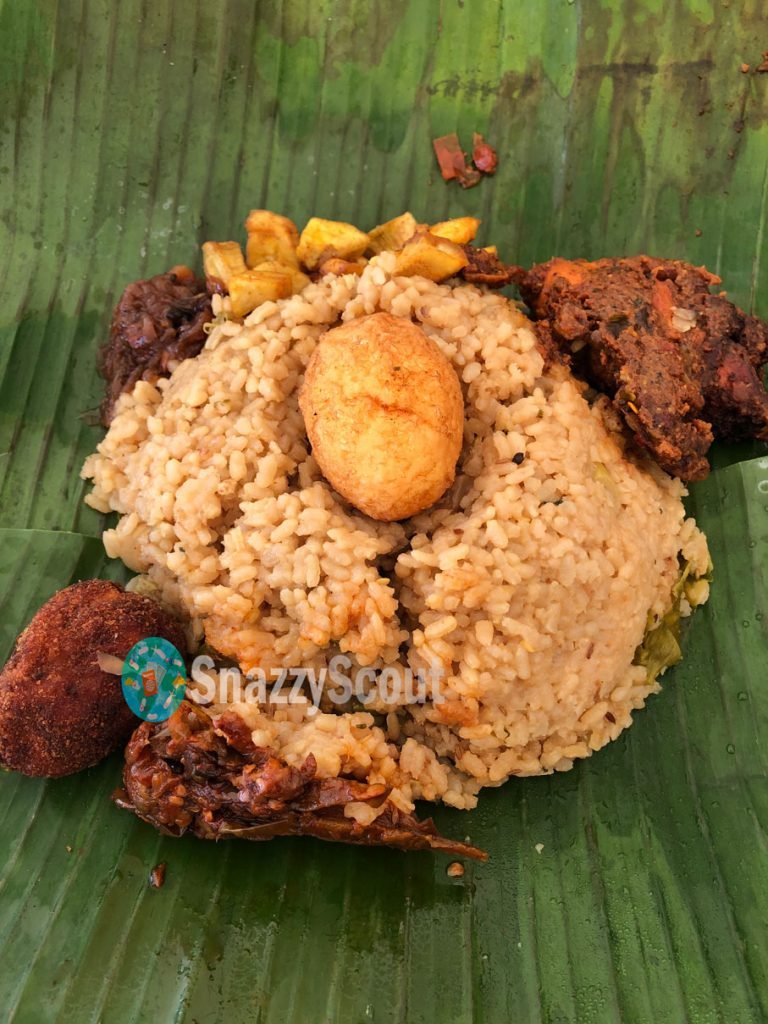 4. Ghee Dosa– This was added to the menu recently. I was really excited to try it. And obviously didn't fail to make me happy. Sambar and chutney came alongside the Dosa and was lit. They were kind enough to give me more sambar on request. You can definitely try this super dish.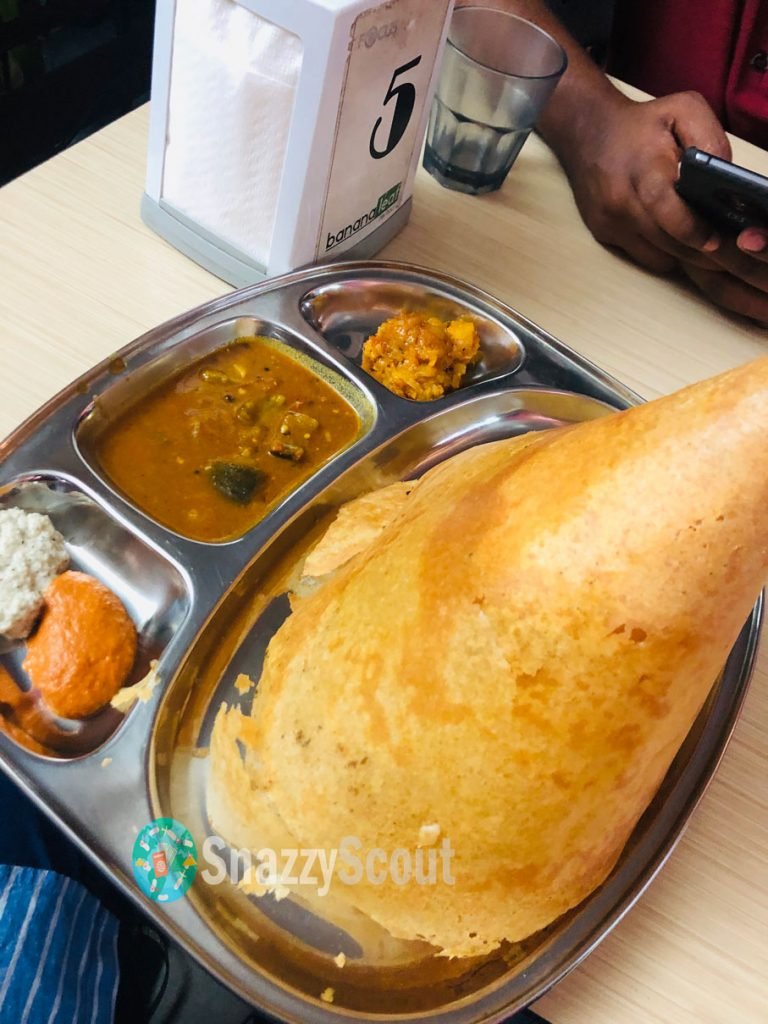 I have been there multiple times and tried various dishes but these four will always be close to my heart. I strongly recommend you to try these and I'm sure you will be happy at the end of your meal.
Do let us know what your favourite dish is at Banana Leaf Maldives.