We usually remember all the places we go to. When it comes to restaurants we remember the food, the memories we create there, sometimes the person we went with etc. But I'm sure anyone who goes to Skyfall Restaurant will definitely remember the place for its breath-taking view.
It is located on the rooftop of an apartment which overlooks the Lonuziyaraai Park and the surfing Beach in Male. It's so amazing to witness the luscious green landscapes of the park and to see the surfers gliding up and down the gushing waves. You can also see the Sinamale Bridge.The whole experience is serene. Do make sure to go when there's daylight.
The ambience of the restaurant was also very subtle and nice.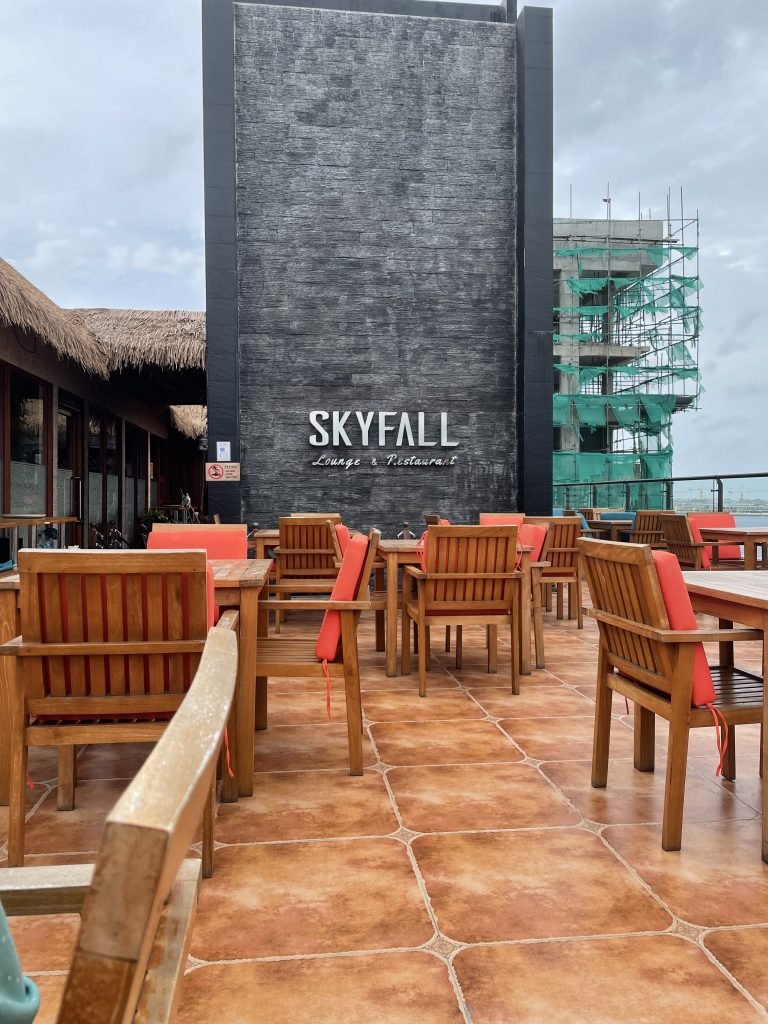 When we have to talk about the food I'd say we did not have a great experience. They can surely do much better than that. We tried a chicken sandwich. It was the usual one nothing extra special.
We also ordered a portion of French fries and Garlic bread from their appetizer menu. The garlic bread was cheesy and nice but the French fries were a big disappointment. It was so thick and soggy and not crispy at all. Looked more like mini wedges.
We had to order some fresh juices to beat the heat. We got orange and watermelon juice which came in a tall glass and was very filling. One more thing that should be appreciated is that they had glass bottles for water instead of plastic. It's nice to see that certain restaurants are trying to and taking steps to be eco friendly. We also had a cup of latte which was okay.
In a nutshell, Skyfall has an amazing view and not so amazing food.