Located in a cosy corner this cafe nearly caught our attention for two things. First was the cuisine which was exclusively Mexican which was something unique. Second thing was the whole setup which was designed with bright colours and intricate decor. It was such an exciting vibe to see all the staff with hats and bows. Loved the whole ambience inside.
They have a wide variety on their menu like Tacos, Quesadillas, Fajitas, Spanish Tapas, Tortizza, Burritos etc. So, we ordered the Medmex classic Tortizza and a Wok stir fried rice with shrimp from their all time favourite menu.
The Wok stir fried rice was a generous portion. It had corn, shrimp and other veggies. It was initially too sweet for us and the staff were kind enough to take it back and fix it to suit our taste buds. They made it spicier but the sweetness from the sauce was still overpowering.
The Chicken Tortizza was our favourite. It is a Mexican style pizza made with tortillas. It was topped with a spicy sauce, ample amount of chicken and melted cheese. We absolutely loved it.
We also tried Pina colada and water melon juice. The pina colada was perfectly blended with coconut and pineapple juice. Both the beverages were refreshing!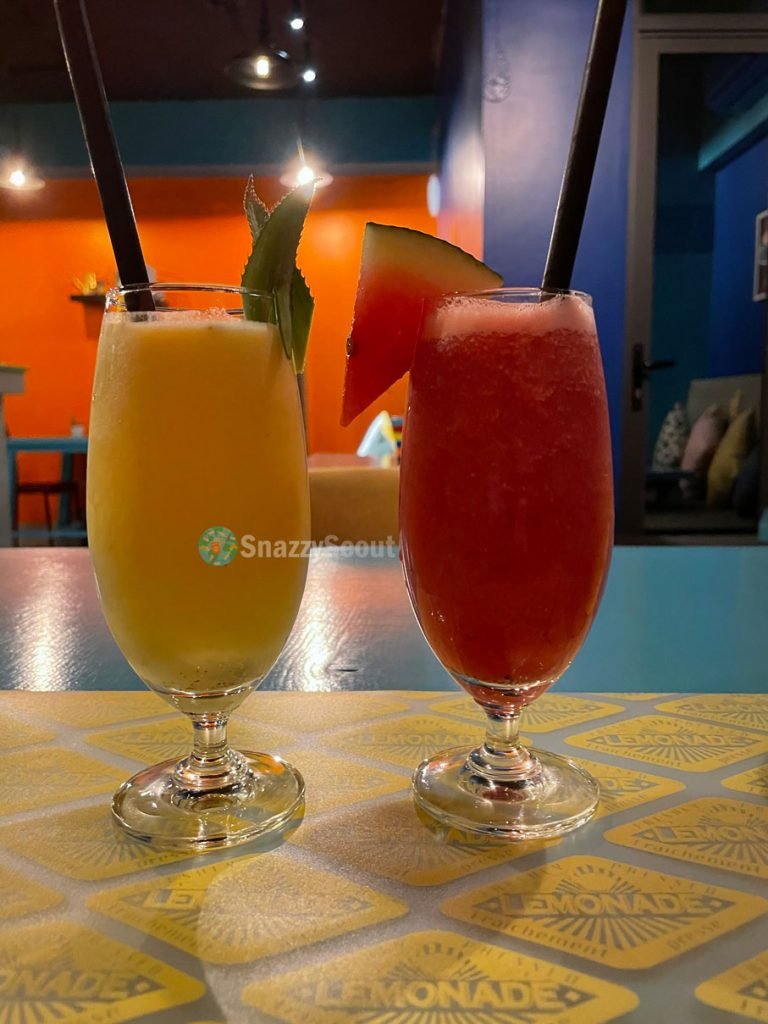 Overall, we enjoyed the food and drinks. You can visit to explore some Mexican delicacies!