We were just strolling around Hulhumale last week and wanted to grab something for dinner. We dropped in at Khalid's burger. Tbh, we had no expectations at all when we walked in. It's a new start up in Hulhumale. Unlike most of the restaurants in Maldives, Khalid's Burger had very bright lights illuminating the whole space.
The menu consists of various chicken and beef burgers. They had lamb and prawn options too. But the burger that caught our eye was Don Khalid's 24K Burger, which unfortunately needs to be booked a prior day at least.
Their menu had many options and thankfully the waiter was kind enough to clear all our doubts and also recommended us to choose one. 👌
A few minutes before our order arrived we were given polythene gloves which was really interesting. We didn't really understand if we had to wear them but the moment we started munching on our burgers we knew it was a life saver and without it would have been a real mess.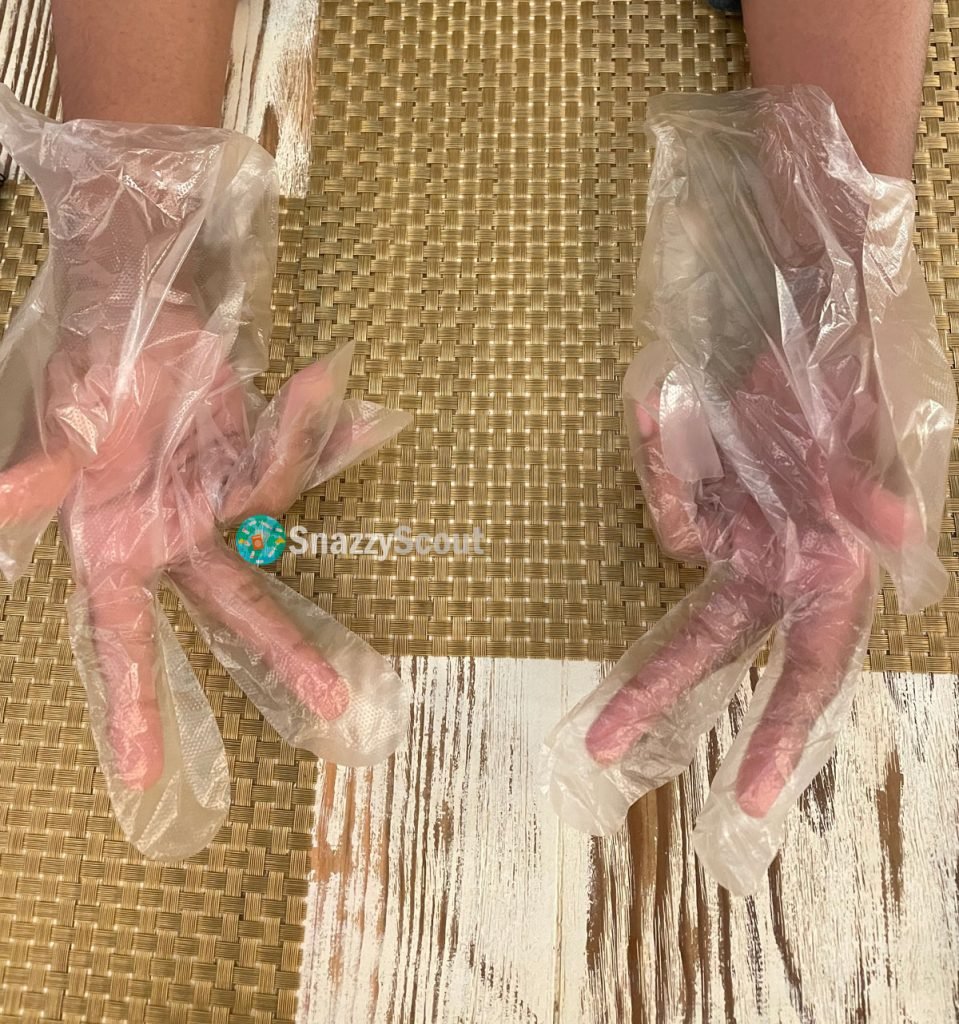 Nashville hot butter milk chicken Burger – Yes, it was quite a long name and was totally new so we had to try it. The burger was comprised of chicken thigh fried in special batter along with Nashville sauce, Don Khalid's special mayo, Mozzarella cheese, Jalapenos, caramelized onions and pickles. A  good portion of French fries came alongside too which was crispy with a hint of salt. This burger costed us MVR 209. It was definitely worth the price. The chicken was cooked so well and the sauces were amazing and on point. The cheese was melted on the meat and it was an amazing combo. The sauces were balanced so well with the mayo and left us wanting more!  We love loved it! ❤😋
Batter fried prawns burger -This was a whopping MVR 269. I was sceptical about this because usually people get stingy when it comes to prawns and generally place only 4-5 prawns when it comes to burgers. But, Oh My! Not in this one. This had one tall tower of batter fried prawns which had nearly 10-15 prawns. I had to literally remove half the prawns from the burger and had to just eat it and reduce the size of the burger to make it easy for me. The batter was slightly sweet and lacked spice. It also had jalapenos, pickles and sausages. I think the sausages were  literally the only salty component of the burger and just balanced so well and we loved that. Only if the prawns were less sweet and a little  more  spicy would I have called it The best burger! Overall , we just loved this tower of yummy prawns and was worth the price! 😍
To wash down all of this, we got fresh orange juice which was very refreshing. And they also did not use plastic water bottles,instead used glass ones which has to be appreciated.
Had a great burger experience. Can absolutely say that they have the best burgers in town. It will definitely make a dent in your pocket but worth the penny spent. Do try it if you are around the block. We totally recommend it. 👍😍