We have  been passing by this place every day while walking to work and never have we wanted to try something here. The reason could be that nothing stood out on their menu. They weren't so active on social media hence we had no idea what their specialty was. 
We usually don't like places that aren't lit up so well, which happens to be the most case scenario in The Maldives and Cibo was surprisingly one of those, so maybe that could be a reason for not having visited this restaurant in all this while.
The Food
They had a mixed cuisine: From Burgers, sandwiches and submarines to Thai style Rice, Biriyani and some local food. We wanted to try a submarine, but unfortunately it was not available. And the waiter who was taking our order could not help us with the menu and we found it hard to have a decent conversation with him with regards to the order.
Boasting a bright red hue, the cashew chicken had a sweet and spicy element at the perfect balance. There were chunks of boneless chicken soaked in a thick consistency cooked with garlic sauce, soy sauce and oyster sauce. The dish came alongside Thai style fried rice, Some spicy sauce and a salad. The dish was priced at MVR.57/-.Can you believe it ?
 In a way, they all went well together and it was a very appealing meal
Infused with the flavour of the pandan leaves, the chicken pandan leaf dish was a hit too! This was priced at MVR.56/- I know it's such a steal!
Huge chunks of marinated chicken wrapped in Pandan leaves and cooked to perfection. This was a combo set that came with Thai style  fried rice, salad and sauce.
Beverage
Washed down all of that with an orange juice which cost us MVR.49/-. I know ! it's a bit  pricey noh?
It was sweet and refreshing. Definitely something to beat a hot day in Male.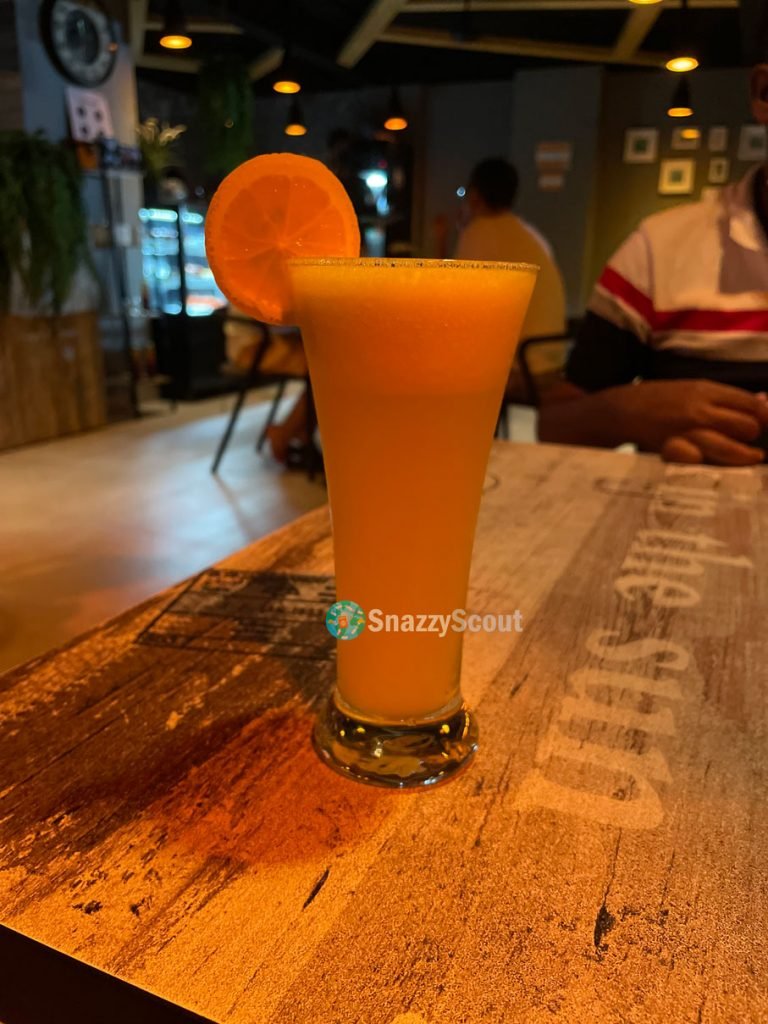 Overall, the food was good and most importantly, it's all at affordable price ranges. Would definitely recommend those around the block to try out for lunch or dinner.