Important Note
If you ever wonder about this post being paid, the answer is "NO!". And the contents I am posting here are merely my personal experience. Lastly, I mean no harm to any of the mentioned providers below
"Maldives", a true tropical yet a romantic destination anyone dreams about. Blue beaches, clear water and resorts on an isolated islands are some facts that is not deniable. They are truly mesmerizing compared to any other holiday destination in the world. Provided, how about living in the Maldives? How good and reliable are their primary communications?
As I'm living in the Maldives for a handful of years , I am pitching some points to select your preferred telecom provider if you are in a muddle. I am both product wise and technically sounded, as I am in the technology industry. Most importantly, out of all the questions, the winning one has always been "Hi, can you tell me who's the best telco provider for my personal use?". Here I am composing my answer to select your preferred one. This composition should help any laymen looking to get some thoughtful answers. 😉
Telecom networks in Maldives!
Currently two providers competing with very innovative ideas and services. They are Dhiraagu & Ooredoo Maldives.
Dhiraagu – Also known as "Dhivehi Raajjeygé Gulhun PLC" the first Maldivian telecommunications company, established in 1988. Dhiraagu was the only mobile service provider ruling the entire Maldives with its limitless offerings. In fact, Dhiraagu leads many of their products at present competing with its competitor. Dhiraagu is the key leading fixed line and ADSL/FIBER service provider currently in the Maldives.
Ooredoo Maldives – In year 2005, Ooredoo entered Maldives by the name Wataniya. In 2017, it became Ooredoo Maldives renaming their service globally by its parent entity Ooredoo Group. This is the sole competitor in the Maldives competing with Dhiraagu. Ooredoo is also competing with key services by expanding its offering on fixed line, Fiber (via coaxial) and 4G home breoadband which is a bit unique for themselves.
Now that you know the available providers which is basically two. Let's look at how to make your smart move choosing what's right for you!
Choosing the suitable provider!
Being an experienced telecom professional and a customer, below listed are the points what I think is required to choose;
Service & Hospitality – A good provider value its customer, treats like as if they are the "King" or the "Queen" to the throne. Their service involves from the initial offering to after sales while greeting and meeting them in a friendly way. A satisfied customer, means more sales opportunities to the company. In my opinion, a company establishment does not matter if I cannot expect a good service. I might as well not consider it as an option. To choose this, have a chat with your colleagues, friends, family who are already a user/customer. Also, read online reviews, blogs and social media. Its a matter of a click away.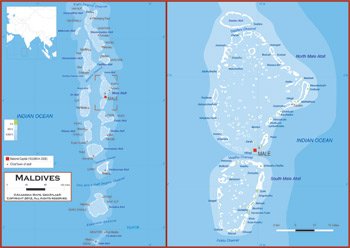 Network Reliability & Stability – When you know about the providers, start investigating on their expansion by looking into detail on their service covered areas. Also whether communication has any loopholes and how effective their network service is. This is a key factor defining both your availability and productivity even though the usage is personal. Reason being, what if you cannot reach someone when you needed the most? what if you do not have coverage at a certain place? These are major key points knowing whether they can with-hold their service or not. Otherwise, why would someone go for a service that's good in hospitality but not providing a wider coverage?
Product Offerings & Brand Reputation – Branding and Products are opposite to each other in most occasions. Be clear to yourself, explore the product offering first and take a good look to make sure it suits your need. Most importantly, do explore if the provider has "all comm under one wing". Reason is, we don't want to have multiple providers for various needs such as Fixed line, Internet, mobile, 3G, TV… etc. What if all fits and the provider does it all? Well, its a win win situation, and there's no second thought about it. Brand rep on the other hand is fairly an easy process to review on aforementioned mediums (such as social media, reviews.. etc). Lastly, current trend is creating your own package, do make a note to check on this. A good provider knows what a customer need and when to provide.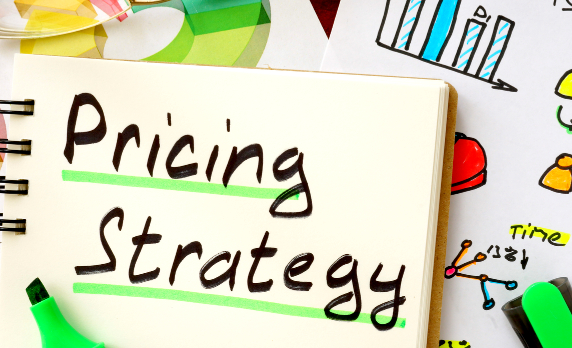 Pricing & Benefits – Here we come to the best part of the post. What if everything matches our need but not just the pricing. Here's simple answer, "Good products doesn't come cheap". If you can afford for a an Apple iPhone or a Samsung S8, why not pay a decent price to get a premium quality service? What difference does it make?. Nevertheless, prices are merely for the service including government levies depending on the country. And they are not significant to each providers. So, if you feel the juice is worth the squeeze, I say do it. This is by far better than having to waste time for after service figuring out what went wrong.
Well, this is about it from me. I believe I have given some general thoughts and sense to your mind. Now, analyse what best fit your needs based on this and choose your provider wisely. Again, there's no right or wrong as none of us as perfect, but at lease doing your homework gives you a piece of mind to convince that the study you did to choose was worth it.