We have been noticing a rise in the number of rooftop restaurants in the city of Male in recent days. Most of the residential apartments along the beachside have a restaurant on the rooftop. This is undoubtedly because of the views of the beach, bridge and when it comes to Brine Cafe, it's the lush landscape of the Lonuziyarai park too.
The view from the rooftop is mesmerizing. We could see a bend of the road, the bridge all lit up at night, futsal grounds, and the park of course.
It gives such cosy and chill vibes to just overlook these whilst sipping a cup of coffee.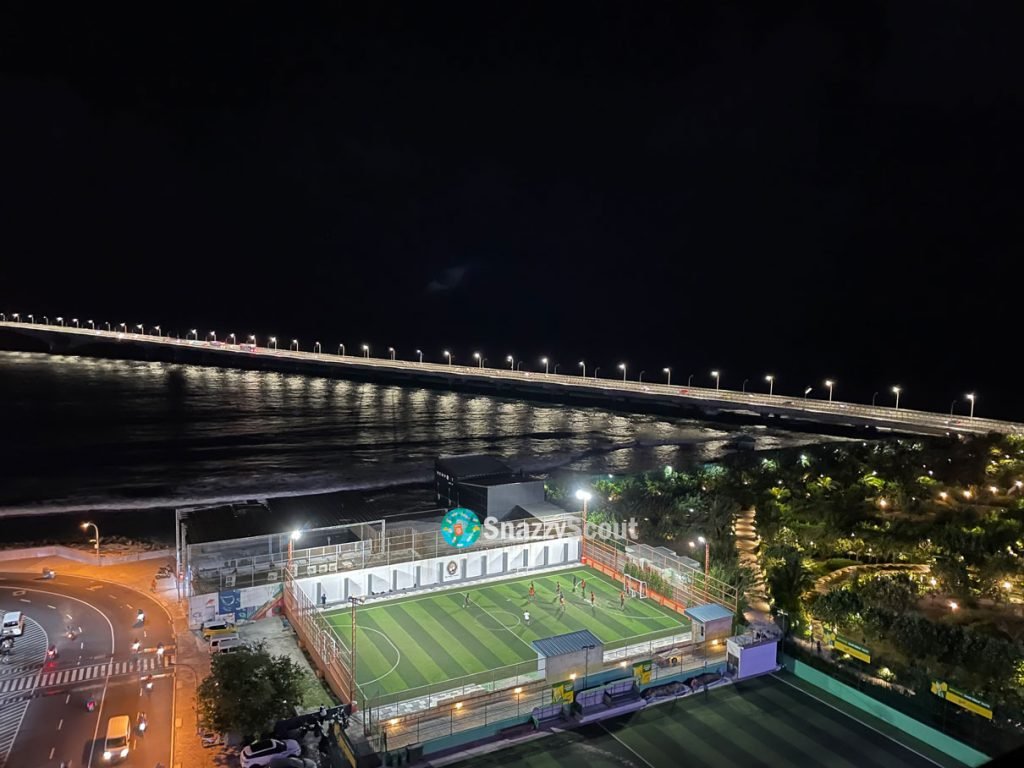 The Food
Their menu had so many dishes with fancy names. It was dark and hard to read each and every item on the menu. So we just ordered some starters to buy more time to read and choose our dish.
We just went for fries for starters. It was hot, crunchy and perfect to eat. It would have been better with a tad bit of salt.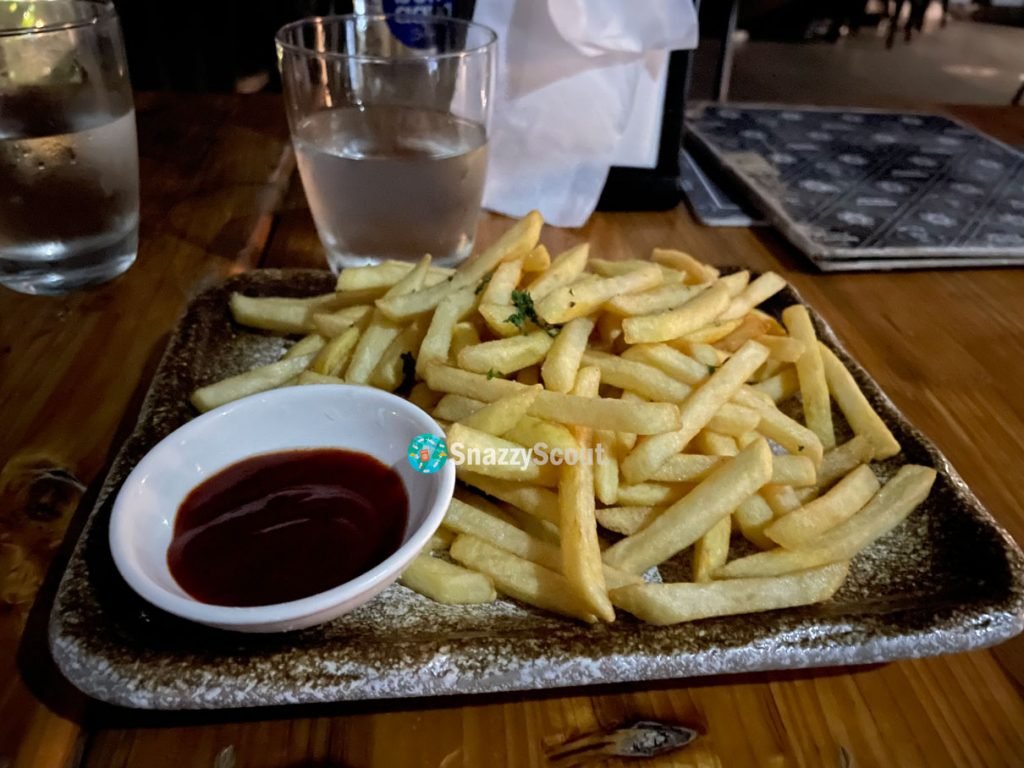 We tried the beef tenderloin wrapped. (MVR 150)The meal came with a chunk of flavourful tenderloin beef wrapped in luncheon meat and cooked with sauces that came along with vegetables and steamed rice.
The beef was a bit hard and the soy taste was overpowering in the sauce. The fact that it was plain steamed rice made it boring to eat, could have offered a herb rice to infuse the flavours of the beef well.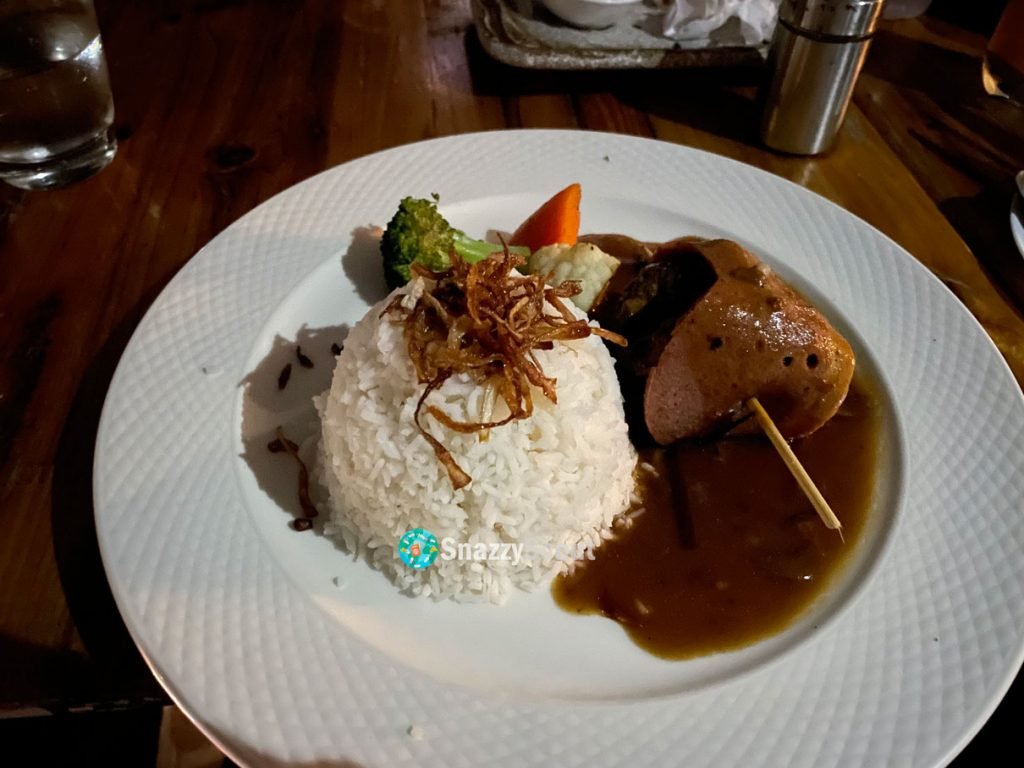 We also tried the signature Brinewich (MVR 125) Cheesy meat, eggs and lettuce sandwiched between grilled bread topped with more cheddar cheese. It was an appealing dish. It also came along with some crispy potato wedges. Just one slice of the sandwich made us full. It was good, maybe next time we order just this and we will enjoy it better.
For beverages we ordered orange juice and watermelon juice.(each priced at MVR 75) It was perfect. Hydrating and refreshing!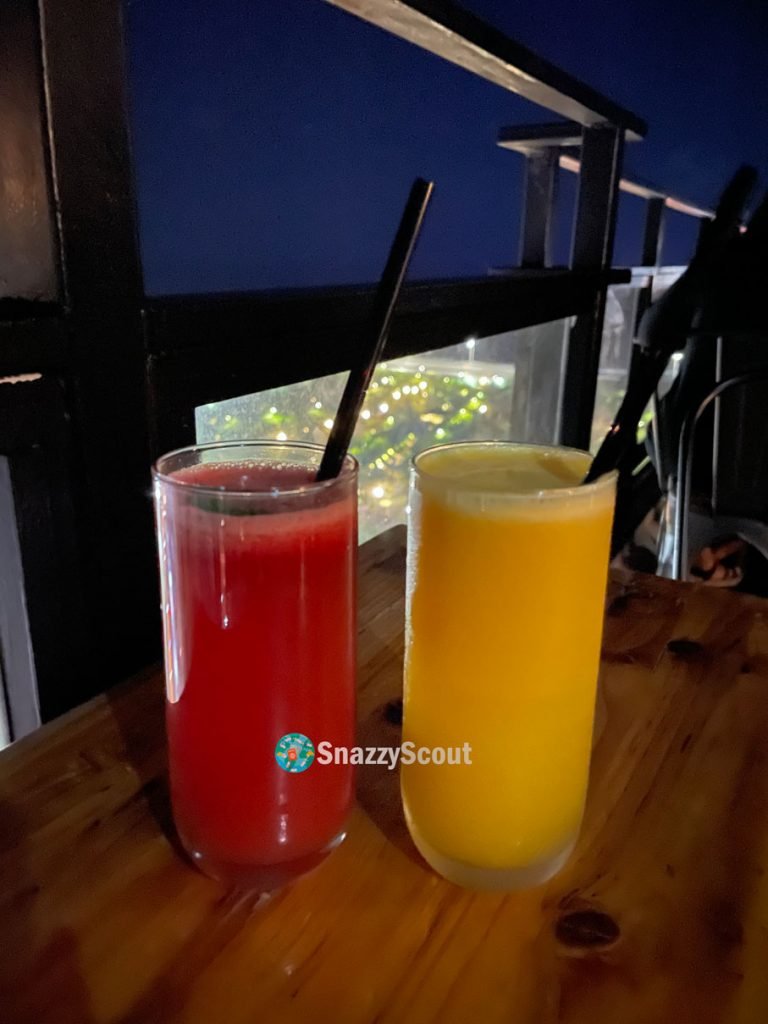 For desserts we opted for Tiramisu. (MVR 47)The texture of the cream was light and fluffy and had the right amount of sweetness and had slights hints of the flavour of coffee here and there. It didn't look like they had used the actual ladyfingers apt for this dessert. The substitute they used instead was too grainy and made it difficult to eat.
Overall, it would be nice to bring about some improvement to the dishes. But, we loved the view from the restaurant and would definitely go back just for that!