Bombay Darbar by Newtown Inn located in Hulhumale has been a go to place for everyone there. I have been there multiple times. Some days on the weekends it has been so crowded that we had to wait in a queue outside to get in. And NO! I'm not complaining at all because it's definitely WORTH the wait. But unfortunately I don't have pictures of all the meals I have tried there. Sometimes when the food looks so tempting you just want to dig in  and you've got no time to click pictures. But when I visited recently I managed to take a few.
So we went on a weekend to Bombay Darbar again and it was crowded and the staff are so used to handling the crowd that we did not have any delay in getting the menu or the food which has to be appreciated. 
We got the Tandoori chicken for starters and it was so good. The chicken was marinated so well and it was cooked to perfection.The mint chutney that came along with the chicken was a perfect dip. We enjoyed it a lot.
For mains we ordered the Darbar chicken biriyani. The portions were so generous that just one dish made us full. The biriyani undoubtedly is the best in Maldives, not exaggerating at all! It was infused with the right amount of spices and there were huge chunks of chicken cooked with some flavourful basmati rice. It was a lip smacking meal and a treat to our taste buds.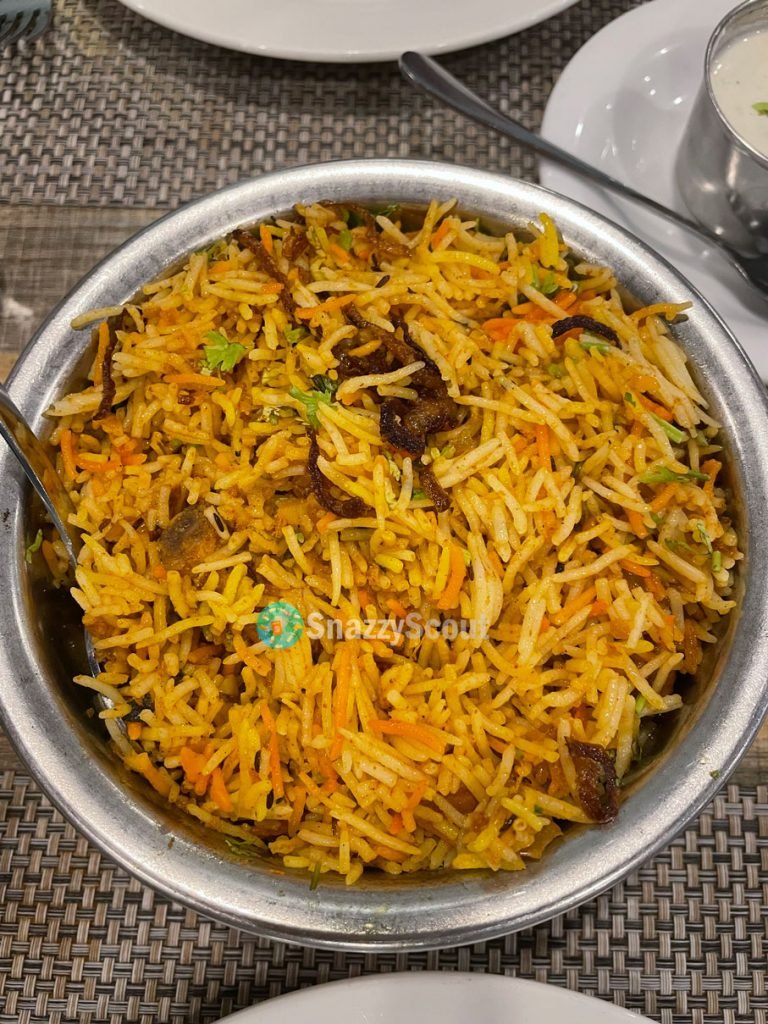 The fresh juices were also refreshing and pleasant.
We loved the Biriyani here.. Do let us know what your favourite is!
Where to find Bombay Darbar!