Buffets are a joy. You can try various types of dishes, you can even taste test something you have never tried. It's really easy, you don't have to waste time selecting anything from the menu. You can see and decide what you want to eat. I usually like buffets because you can have a wholesome meal: starters, Drinks, mains and desserts. 😋
Belle Amie Bistro is the main restaurant of Hotel Somerset. It has an entrance from the street and one via the hotel. It's quite a small place. but , hands down my favourite place for fine dining. I also tried their Ala carte menu a few years ago and it was so good. They usually have iftar buffets during Ramadan which is also a great spread.
Belle Amie has a dinner buffet every Thursday night. Usually they have a specific cuisine buffet for a month. August was Indian Buffet and the month of September is Sri lankan cuisine. We went to the Indian buffet last month.
There were a selected few items on the menu. We expected a little more though. But yet, each dish was on point. We really enjoyed dinner that night. It was so good and we stuffed ourselves.
For starters I had the Chicken Mulligatawny soup. This soup was so hot and so full of flavour. It had the right amount of all the spices and salt.It was so good and we absolutely enjoyed it. It was a bowl of goodness.
They also had 2-3 salad options. Tandoori chicken salad was unique and that was the first time I tried it. It was good. Could have had a little more flavour. The peanut chaat salad was not so great. It was a bit bland, and could have had some flavour to it.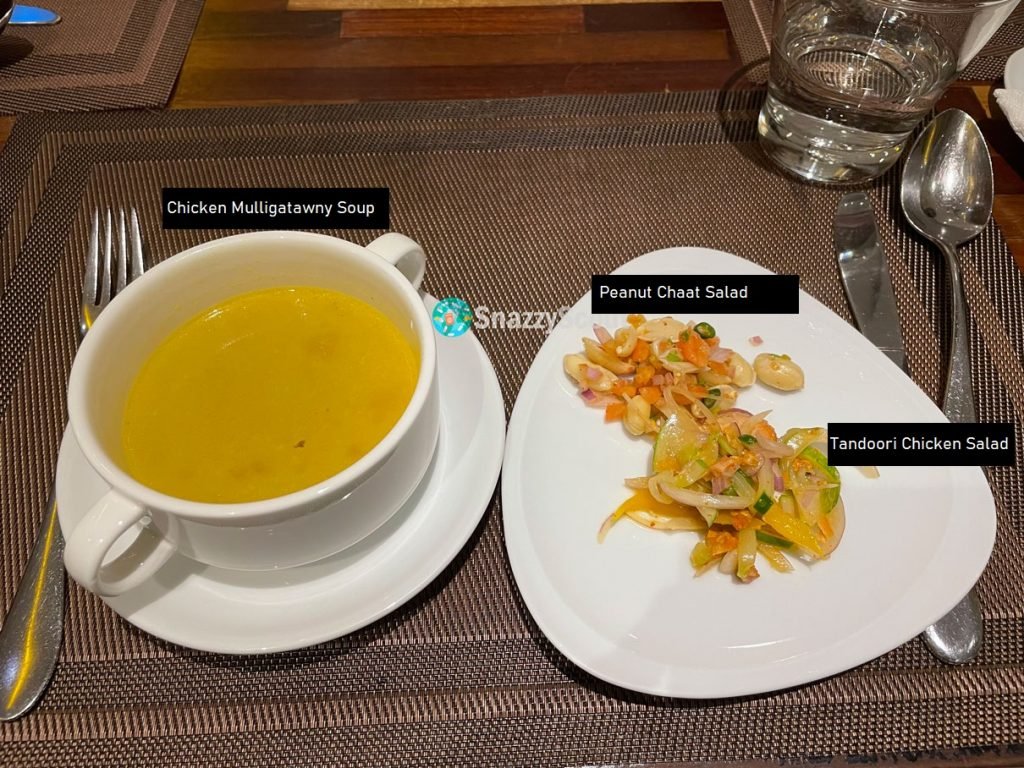 From the mains we tried the Chicken Biriyani. The Biriyani had ample pieces of chicken and the rice was fluffy and packed with the right amount of spices. All of that just was giving us a smack to the palates.
Bearing a luscious pack of spice, the channa masala was so rich and full of flavour. It had the perfect consistency, did not have too much gravy or not too dry. This was so good and went well with the steamed rice.
Coated with thin and succulent spices we had the Gobi 65. This was possibly our favourite. We went again to refill our plates with these perfectly cooked cauliflower as it was lip smacking.
 At the live station they were preparing varieties of Naans and Chicken Tikka. The naans were so flaky and soft. The Chicken Tikka with the mint chutney was absolutely lit and was the most favourite. Just thinking of it makes me drool.
We were also given a lemon iced tea which was so refreshing. It had a good balance of sweet and tanginess.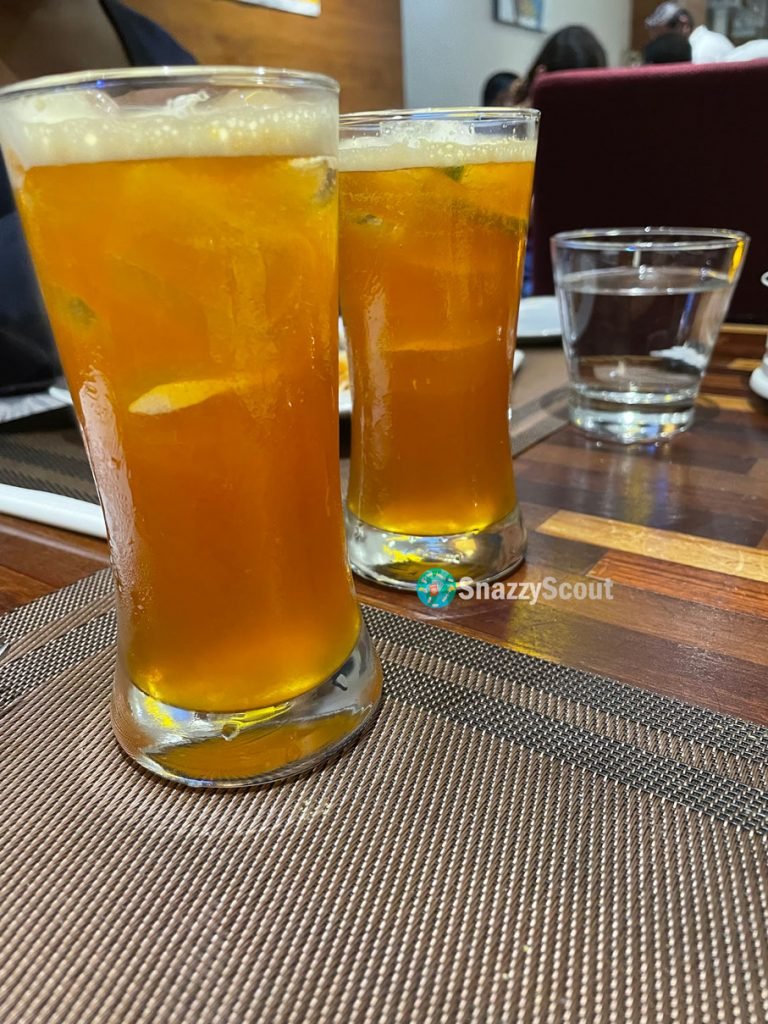 For desserts, we tried the fruit salad, carrot halwa and the Rice Kheer. I was not a big fan of the Carrot halwa. The smell and taste of the ghee was over powering the whole sweet which made it really uncomfortable. But the Rice Kheer was super good. It was an assortment of Rice, milk, raisins and cashews. It was warm, sweet and was teasing our taste buds. 
The staff were really friendly and polite. They kept refilling the buffet whenever needed. The chef was nice enough to come and ask us how the food was too. Really appreciate that!
Overall, we had a delightful dinner with some amazing lip smacking dishes. Totally recommend it for Thursday night buffet and for fine dining.