Tea is a beverage enjoyed by many people around the world. Sri Lanka being one of the largest exporters of tea consider it an essential beverage in their diet. Some people need tea for their survival. They have just regular black tea or with milk. Black tea is usually referred to as 'Plain tea' and they refer to milk tea as 'tea'. lately , there has been a rise in tea shops in Colombo. It's hard to try to go to all but we just tried some places and we wanted to share our thoughts.
1. Chaiwala Colombo
Yes, there's 'Colombo Chaiwala','Chaiwala Colombo' too many things to remember. The way I remember is the location, the one on Marine Drive is Chaiwala Colombo. We dropped by really late and not everything on the menu was available. The only two Chais that were available were the Tandoori Chai and Cardamom Chai and we tried both.
Tandoori Chai was served in a nice cozy clay pot and it tasted good. The flavours of all the spices were dominant. Enjoyed it. It felt like a nice warm hug.
The Cardamom tea was also okay, nothing to complain about. It's nice to have it along the road with the sea breeze and it gives good vibes. The Chais come in a perfect sized cup. You Cherish the tea before it becomes overwhelming. Would go again to try some other food and beverages on their menu.
2. Unu Unu tea
We dropped by their stall on a rainy evening and the weather was perfect for a cup of tea. We tried the Milkmaid cardamom tea and Spiced lime tea.
The Spiced lime tea was black tea with some spices and lime. The black tea gave a refreshing taste in the first sip. But, every other sip we took we felt the taste of lime overpowering the tea. It was also slightly sour. We should have seen this coming our way because of the lime, but unfortunately we didn't.
The Milkmaid cardamom tea is made with condensed milk and cardamom. We just loved this. The amount of sweet and spice was just perfect. It balanced so well. Would definitely try this again and would recommend y'all to try it. The cup portion was relatively larger. It could have been a little small though. We felt like one cup of tea was too much for a person. We heard their new edition which is Ginger Tea, can't wait to try this.
3. Karak
Located in Galle Road and easy to spot. Perfect place to have a quick hang out session  with your colleagues and friends. They have a very simple set up and it's open till late night which is a plus point. They have a very 'punny' menu. They have five different varieties of tea on their menu. We tried 'karak' which was a treat to our taste buds. The flavour of the cardamom was just perfect and blended in so well with the milk and tea.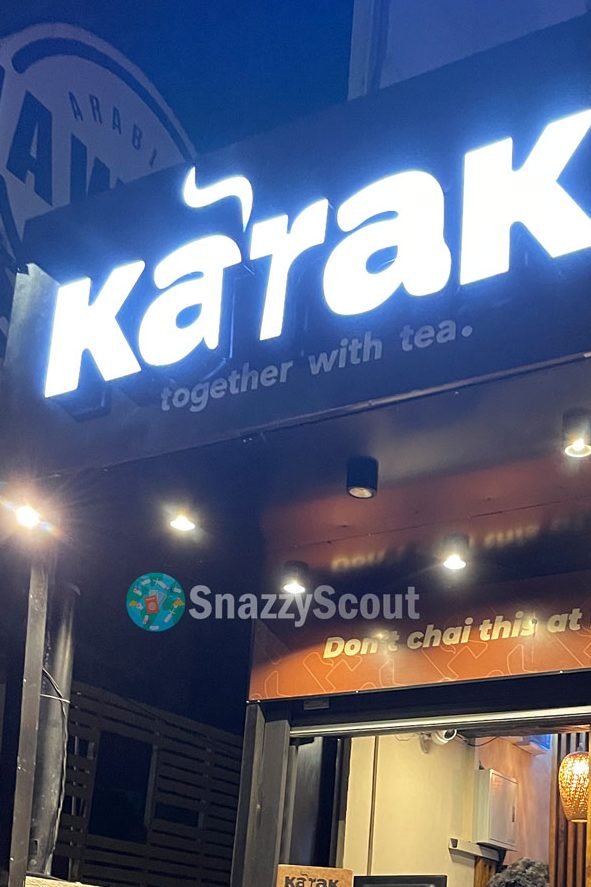 The 'Serendib' was also a milk tea with flavours, but didn't find it extra special. We also tried the 'Blend' which was a black tea infused with many flavours and it was hard to distinguish between the different flavours. We just thought the size of the cup could be a little smaller as it was a bit too much for one person. 
These are just a few of the many tea spots in Colombo. Hoping to try the other Chai places soon. What is your favourite spot for tea? And what's your fav type of tea? Do let us know.