Maafushi is a local island in the Maldives in which tourism has boomed up in the past few years. Now, you see many tourist guest houses and hotels. It was nice to see an island in close proximity to the capital Male with so many entertainment activities like water sports, snorkeling trips, excursions and much more. The ride in a speed boat to the island is $20 for one way. And you can easily find a room for various price ranges starting from $40.
In our short stay we managed to try a few restaurants around the island and I must tell you we were quite surprised with the bill at the end as most of it was exorbitant.
We went to Symphony lagoon restaurant by hotel Crystal sands for lunch on the day we were leaving. The island was pretty packed the weekend we visited, but the restaurant was pretty empty. But yet! It took them a good amount of time to bring us our food.
The Food
Upon the recommendations from the waiter we tried the Lebanese Chicken ($9.07) which was a Chef specialty. A huge piece of chicken breast grilled to perfection marinated with amazing flavours and which had a perfect amount of spice topped with some salad cream came along with some vegetable fried rice and a salad. The chicken tasted really good and went very well with rice.
Chilli chicken ($8.30)  was another dish we tried. With a beautiful hue of red from the sauce this dish looked very appealing. The bell pepper, tomatoes and onions in the dish made an amazing combo with the chicken. This was also apparently served with the same vegetable fried rice and salad.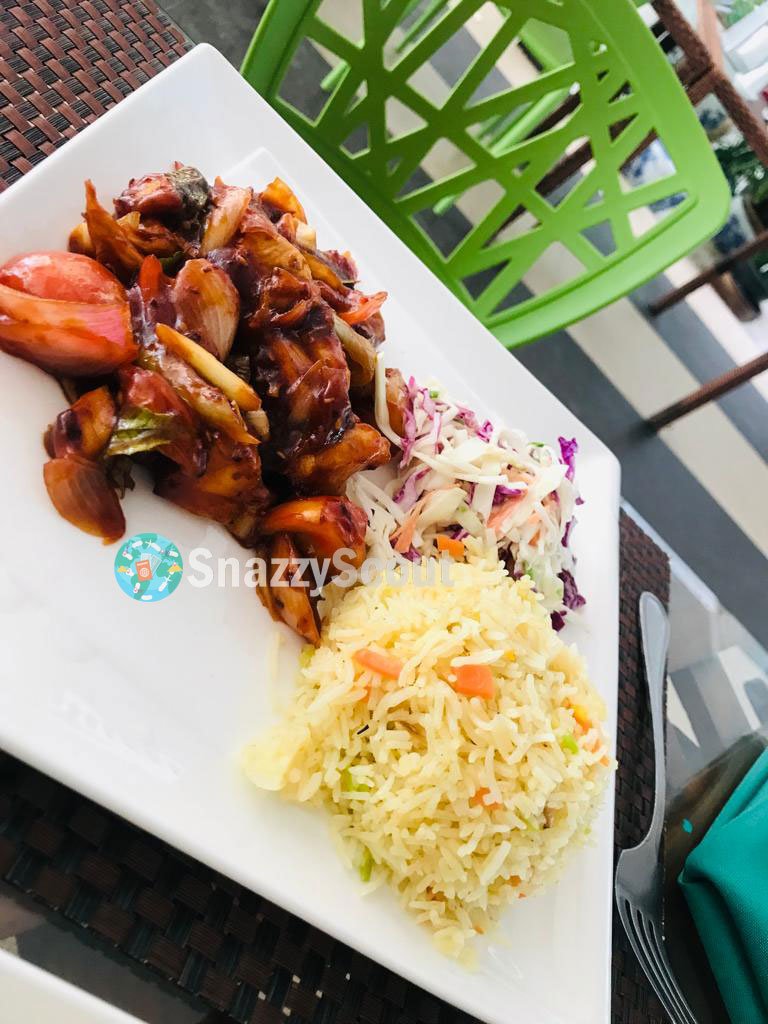 We also tried the fried cuttlefish with rice ($8.48). Batter fried cuttlefish was presented with vegetable fried rice and salad. The marination for the batter was on point and went well with rice.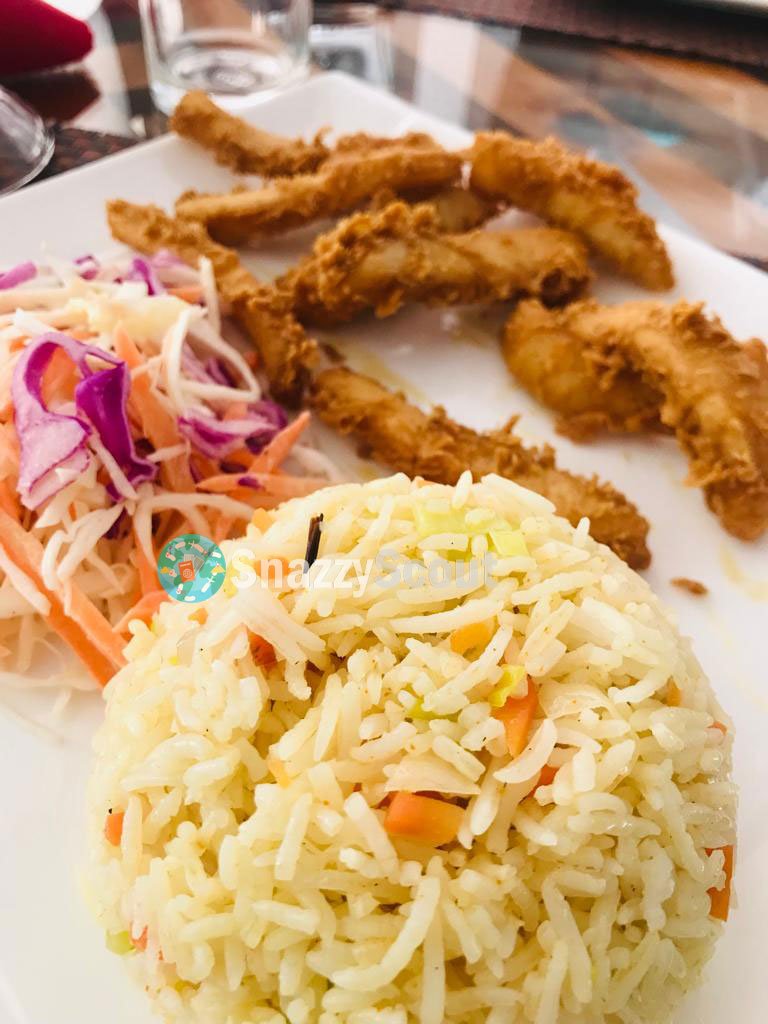 The Nasigoreng ($5.51) we tried was topped with a fried egg. It was spicy and had a lot of meat in it. But it was a bit bland and  not so special compared to the other dishes we had there.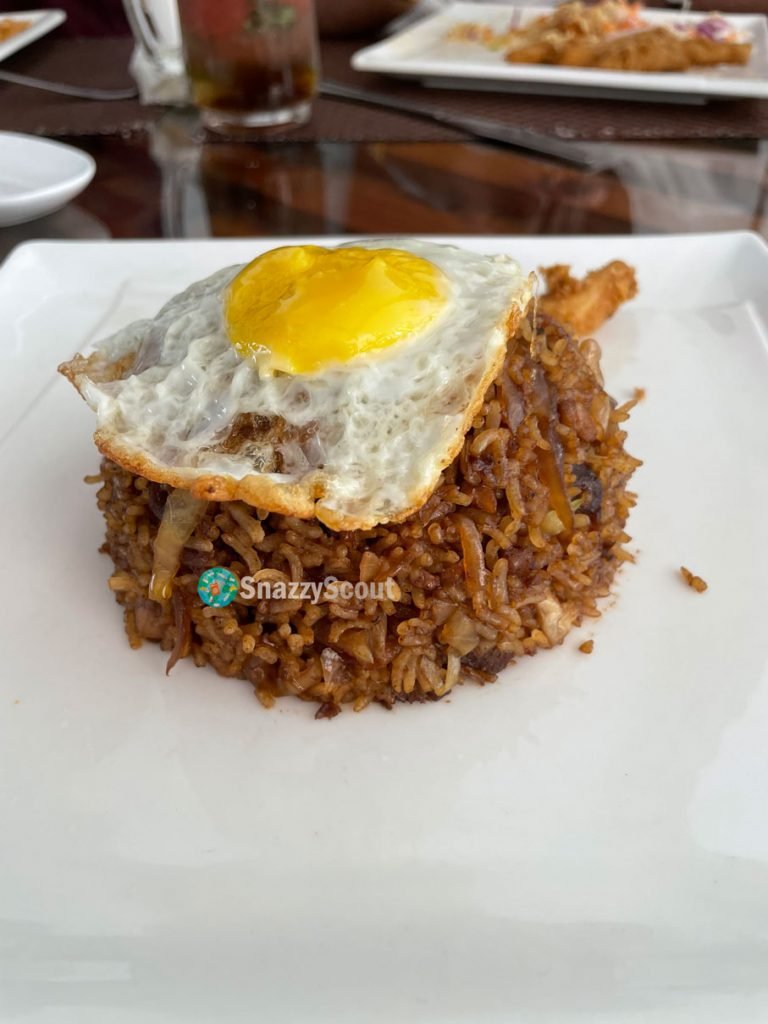 For beverages, we tried a watermelon mojito ($3.39) which had a slightly bitter taste initially and when we sent it back they just added some more sugar syrup in it. We weren't very pleased with that though. We also  tried many varieties of fresh fruit juices. We had the mango juice ($3.89) which was thick and sweet and very filling. The orange ($3.24)and pineapple ($3.24)  juices were also very light, refreshing and exactly what we needed to beat the heat at Maafushi.
Overall, they had some good food and fresh juices. But warning you that it might make a dent in your wallet!