We were strolling across Male one evening doing shopping and exploring the new buses that they have initiated within the city. It was a great experience. Just the waiting time feels a lot. So, we'd recommend you check the bus schedules on the RTL app before you leave the house to avoid wasting time at the bus stop.
So, we were at Mafannu and we got really hungry and we were on the lookout for new places to try. Then as per google suggestions on restaurants nearby we went to Jazz cafe. Honestly, by the name I thought it was just a place for coffee and snacks, but I was totally wrong. It was more of a fine dining place.
The ambiance was really great in the restaurant. It had a rustic look with mahogany furniture (I guess! Because it indeed looked luxurious). The waiter was really friendly and helpful too. They had a simple menu with varieties of pastas, burgers, Lasagnas, meat specialties, beverages and desserts.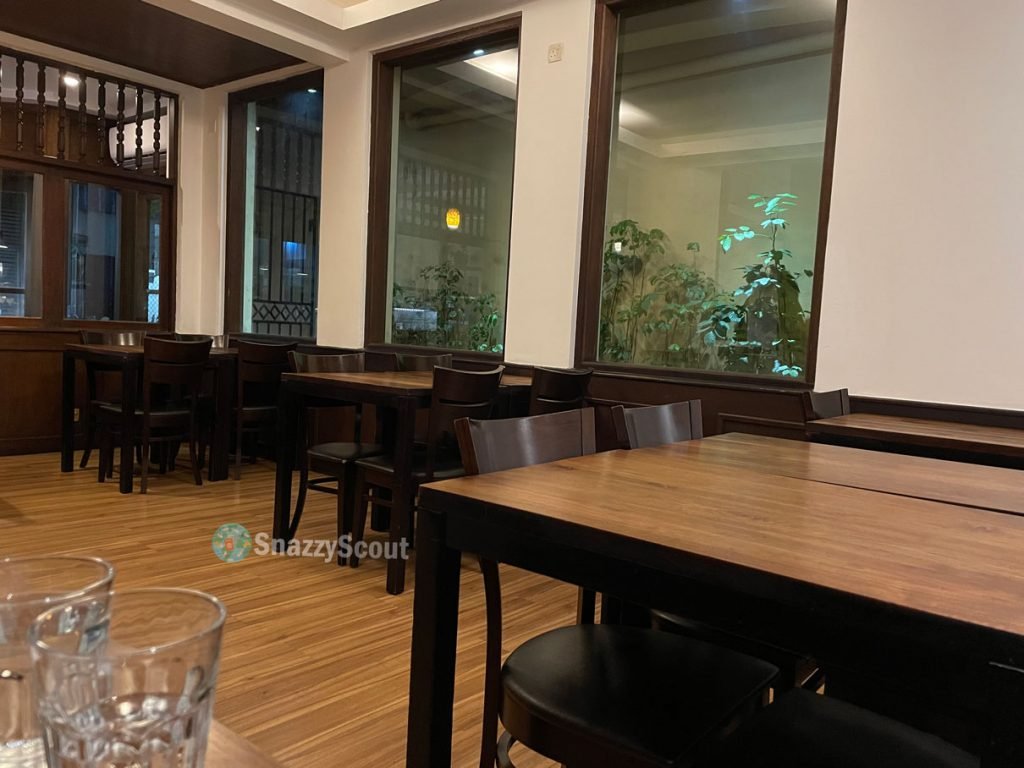 We tried the Chicken Schnitzel which was served with fries and a lemon wedge. (MVR 94/-) It had thin cut slices of boneless chicken marinated and grilled to perfection. It had a crisp at the edges which was amazing and had the perfect amount of spice. The fries were crispy and had the perfect amount of salt too. It was one of their main dishes, but we had it as starters and we enjoyed it.
For mains, we tried pasta with meatballs (MVR 141/-). The sauce was spicy and tangy and infused well with the pasta, and the meatballs went really well with the dish. But, we thought it could have been better and it was definitely not worth the price.
We also tried the Marinated chili chicken & rice (MVR 94/-) You can opt for plain steamed rice, garlic rice or vegetable rice. We opted for garlic rice. So, we were served garlic rice and chunks of chicken, fried onions and bell pepper all just thrown into a plate. We requested to make it a little spicier, but it wasn't spicy at all. The rice lacked flavour and the chicken chunks were just marinated with pepper and salt only I guess, as it was bland and overall, the dish was a bit boring.
We also tried the passionista. (MVR 47/-) It was a combo of passion fruits, sugar syrup, soda and ice. It was sweet and very refreshing. Loved it! (Unfortunately, we don't have a picture of it)
Overall, loved the ambiance and food. Would love to see them improve certain dishes. But would definitely recommend to go and try it out.